Here is a video about a topic that I am passionate about: Getting a great colonoscopy prep! Watching this video is CLINICALLY PROVEN to make your colonoscopy prep easier!
Check it out, and be sure to subscribe to our YouTube channel by clicking the subscribe button to keep on getting more new and exciting videos! I am new to this video-making thing, and need YOUR support to get this new channel off the ground! So if you have been a regular reader here and enjoy the free content, please make to subscribe on YouTube and share the video with a friend that is too scared to have a colonoscopy! You never know who YOU may save from colon cancer by spreading awareness!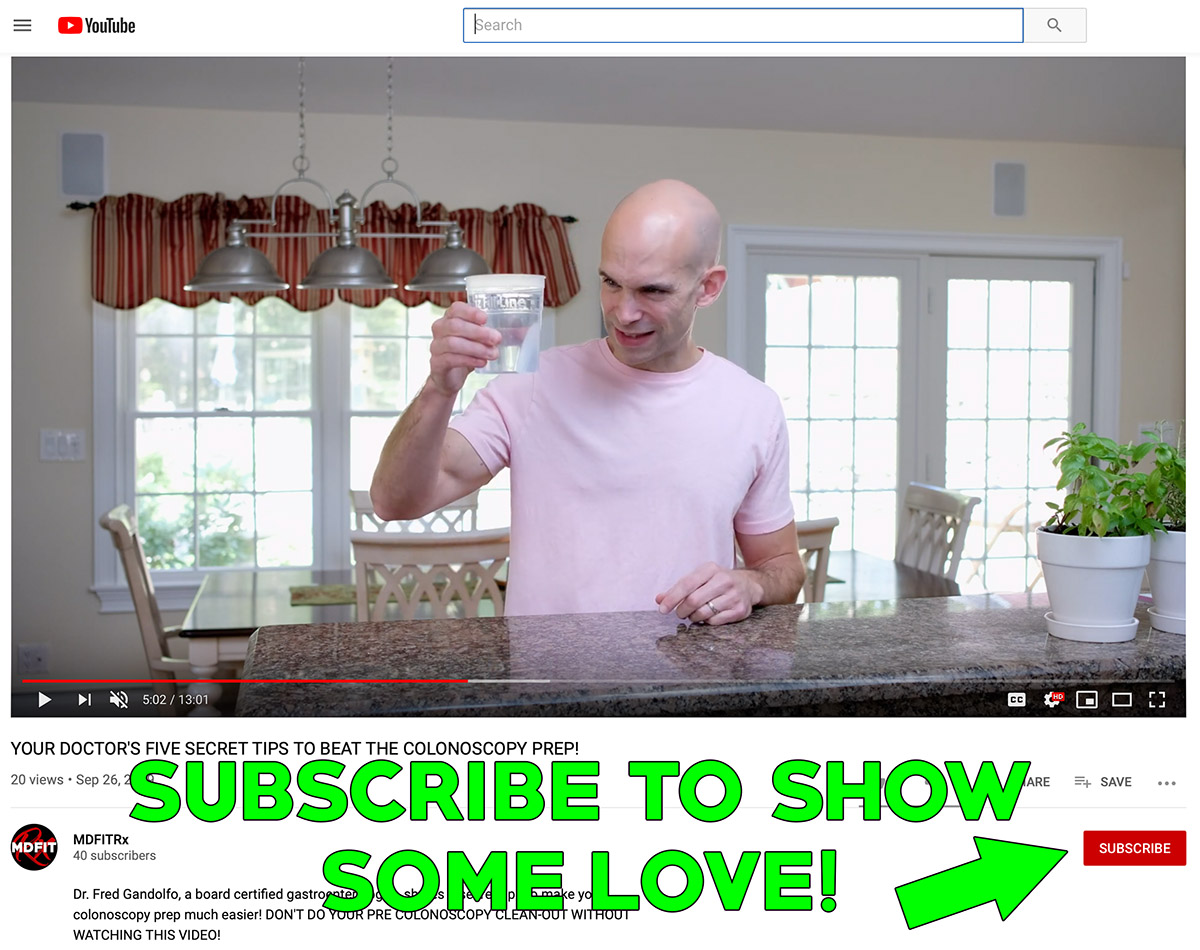 Have you had a colonoscopy? How was your experience with the prep? Did you use SUPREP like me, or a different bowel prep? Leave me a comment below!